Google

HEAD of DESIGN, ZOO / 2011 — 2014

Design and creative direction for the ZOO, a creative innovations team at Google/YouTube. Interactive and UX design, brand building, live-action video, motion graphics, prototyping, and design thinking. Built and mentored design teams for project success and long-term growth. Collaborated with brands and internal cross-functional teams, including sourcing and supporting creative and production partners.




Google ZOO Reel—
Show reel of projects created by the ZOO for brands and internal partners at Google and YouTube. Integrations included platforms and APIs that show the creative potential and results of partnerships and pro-active use of technology.
Amex My Business Story—
Collaboration between Google and Amex in support of Small Business Saturday. Project included a multi-chanel marketing and product integration effort which included a YouTube-based video editing tool, marketing site with live-action video and API integrations from other Google products. Users were able to edit and launch their DIY ads with the new YouTube TruView pre-roll ads products.

Google Content Engine—
Patented system for interactive storytelling integrating video and Google Knowledge Base and other Google product APIs to create immersive interactive experiences. Originally built for Google Zeitgeist content on YouTube, this platform was extended and adopted for campaign sites like Oreo and PlayStation.

Google UI Animation Guidelines—
Motion guidelines and After Effects-based design toolkit used for storytelling and prototyping with popular Google products like Search, Google+ and YouTube.
Google Play X Concept—
Promoting Google Play by combining iconic entertainment titles and Google APIs. Concept and strategy, Design & UX, prototyping.
Mad Men Experience
with AMC
Agency: Stink Digital
Audi Chromecast Experience–
Audi Car configurator build with Chromecast enabling a connected lean back experience to build, save and buy your new car. Allowed users to build their dream car collaboratively at home with family or friends and send it to an Audi dealer.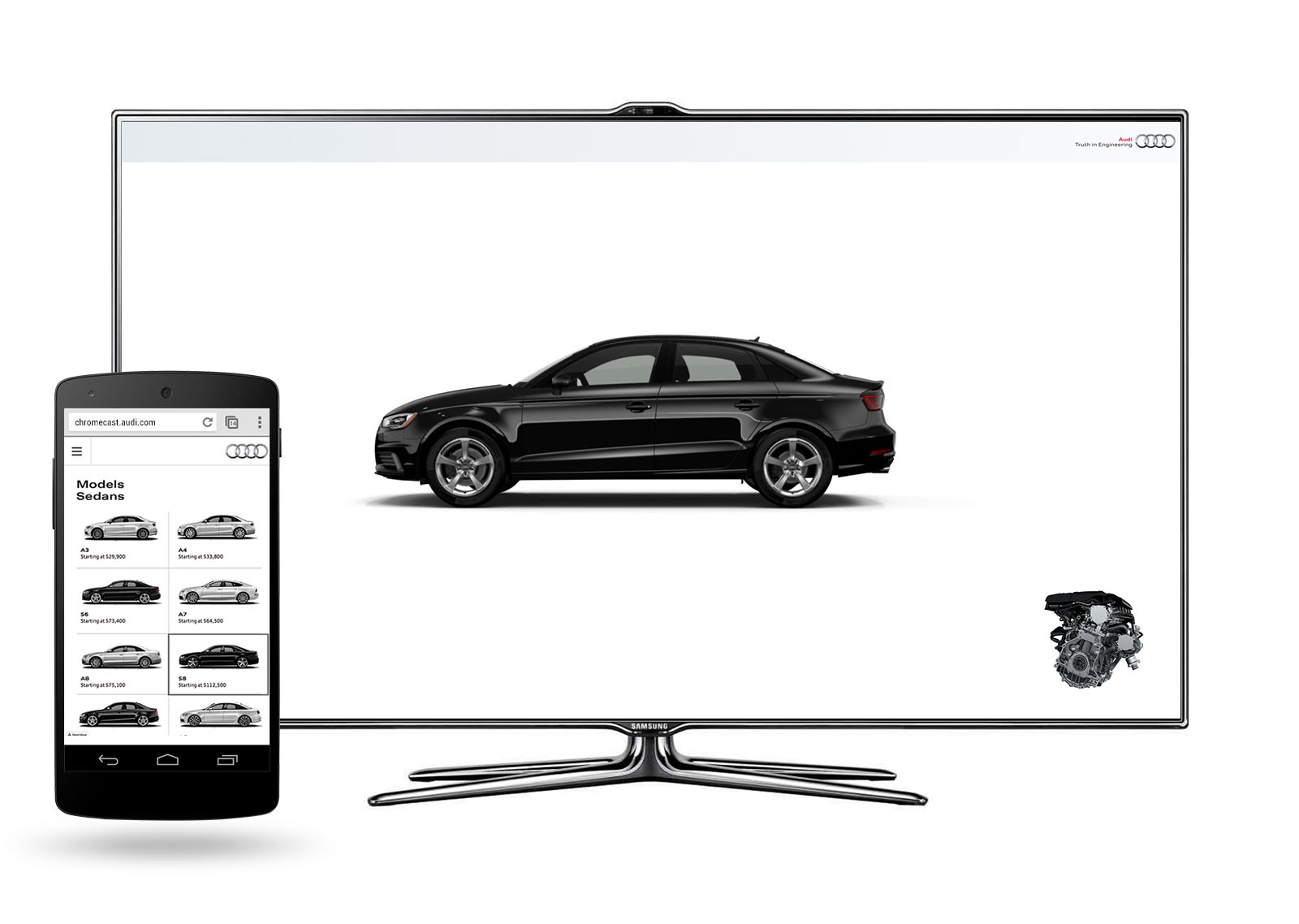 YouTube Adblitz–
Youtube AdBlitz is the number one destination for viewing Superbowl ads during and after the big game. We created promotional video ads for the event, an interactive site experience, and the ad gallery on YouTube. The site features Websockets-enabled viewing and voting for the best ad of the year. The program is one the top grossing events of the year in total viewing and revenue.
ZOOx Concept Videos
Live-action video, motion graphics, story development, product visioning & prototypes, post-production and edit direction for a series of films that brought creative ideas to life.