Nest

SR INTERACTIVE LEAD / 2014 — 2016
Design & direction for nest.com including responsive web, lifecycle marketing, eCommerce and creative campaigns. Collaborated with cross-functional teams, designers and agency partners to increase awareness and engage customers of Nest products and services while delivering on the promise of simple, easy-to-use design.
nest.com—
Design and interactive strategy, UI/UX design, animation/video direction for nest.com. Responsive web, new product landing pages, global nav, predictive search, eCommerce.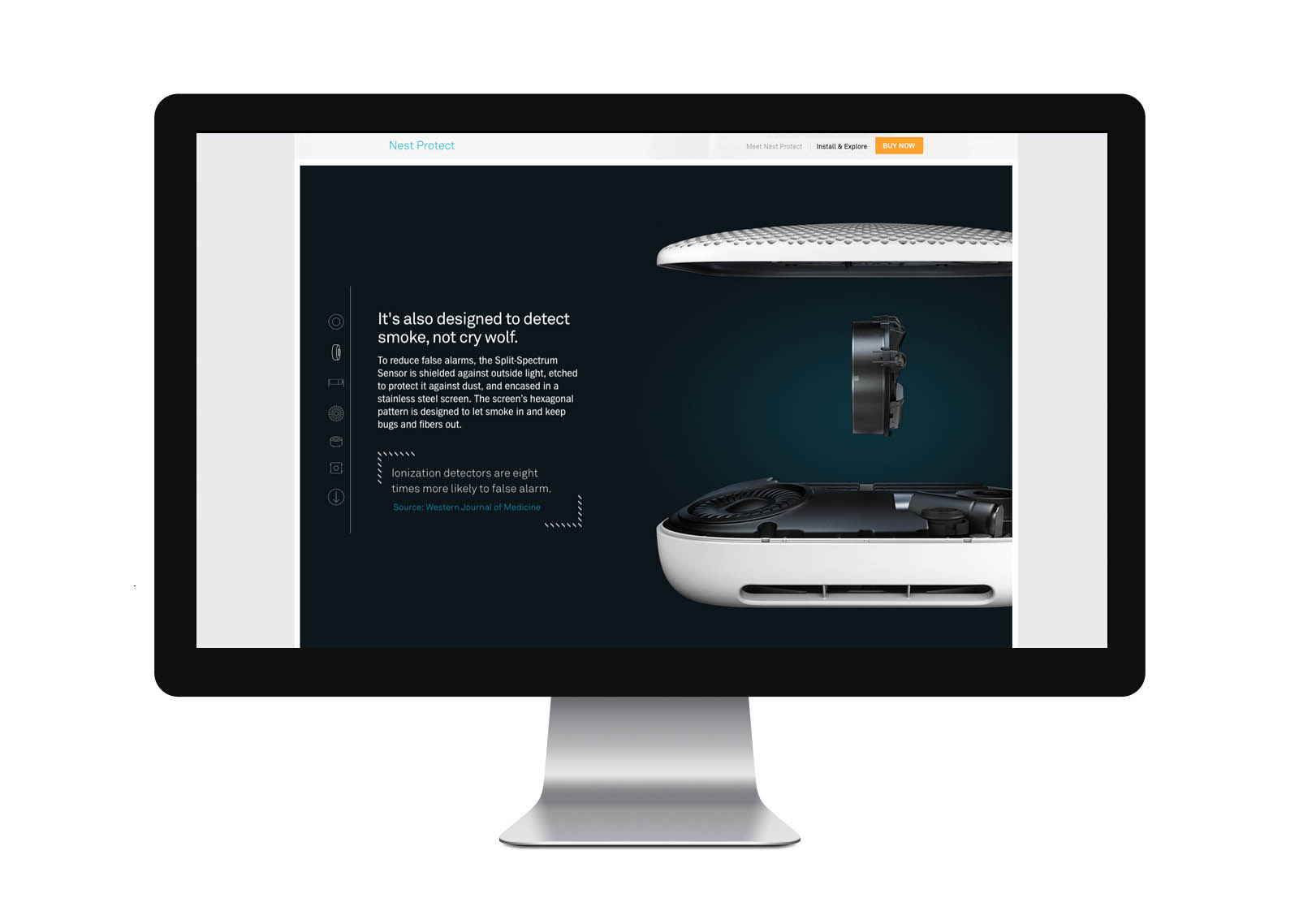 Nest Valentine's Day creative—
Design and creative direction for a Valentine's Day promotion that celebrated Nest user's love for the products with some surprising twists. Concept, art direction and design.

Nest Lifecyle + Performance Marketing—
Product launch, new user, home performance and lifecycle and other promotional email design. These new product and feature interactive gallery emails were recognized as industry innovations and received several awards.